VEHICLE CUSTOMISATION
Here at White Horse Motors, we have over 63 years of experience in bespoke customisation services and can customize your vehicle to your exact specification in a number of different ways inside and outside of your vehicle using only the highest quality parts and accessories to deliver the finest results. Here are just a few of the most popular requests from our customers. If there is anything other than what's listed below that you would like, please enquire and we will look into it for you.
---
HAWKE STYLING
We are an approved dealer for HAWKE Styling. HAWKE offers a variety of high-quality customisation options for your vehicle, whether you're looking to change the look of your vehicle slightly by adding more road presence with a set of HAWKE wheels or if you're looking to change the look completely with a full HAWKE transformation including a body kit and wheels we can help.
---
LAZER HIGH-PERFORMANCE LIGHTING UPGRADES
We offer Lazer High-Performance Lighting upgrades for any type of vehicle.  Lazer is a leading UK manufacturer of auxiliary automotive driving lights, founded on the principles of bringing world-class technology to vehicles across the 4×4/Pick-Up, Road Tuning, Commercial Vehicle, Motorsport, and Industrial sectors. We can supply and fit any of the Lazer Lights in the range to your vehicle which will give you the highest standard of lighting and deliver drastic improvements to the light output and range of your vehicle.
---
AUDIO & TECHNOLOGY
Add to your vehicle with some of the latest in-car technology. Why not travel in style?
Satellite Navigation
Pioneer Audio & Head Unit Upgrades
Dash Camera Kits
Reversing Cameras/Parking Sensors
Bespoke Audio System enhancement with the option of a Sub Woofer and Sub Level Controls
Sound Deadening Lining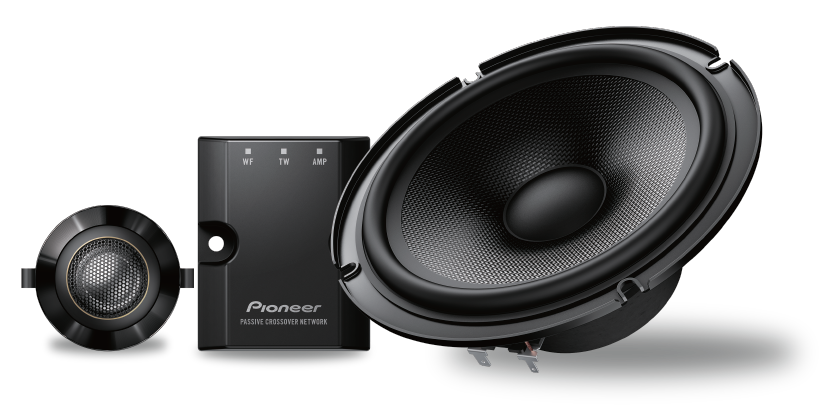 ---
ALLOY WHEELS
Your alloy wheels can be customised in a variety of different finishes including the popular Gloss Black and Two-Tone Diamond-Cut finishes. You can also choose standard colours, all depending on personal choice and how you would like your vehicle to look.
---
EMBROIDERY & EMBOSSING
Our Embroidery and Embossing service is customised to your exact specification, often with personalised touches, such as names, initials and company logos stitched or embossed into the headrests, seats and floor mats. You are also able to choose the exact colour of the stitching, the size and the location.
---
INTERIOR TRIMS
Anything in your vehicle that can be removed such as dash trims, centre console trims and interior door handles, we can customise them by changing the colours or using different materials. This is a great way to change the appearance of your vehicle's interior.
---
INTERIOR COMFORTS
If you'd like some more comfort when driving your vehicle, we can help. There's a couple of options available to you. We can adjust your current seat to a massage seat or alternatively, you could add the lumbar support option. This will help to reduce muscle tension, relieve stress and increase alertness.
---
CUSTOM LEATHER INTERIORS
Bespoke Leather Interiors are an excellent way to add a more luxurious and personal look to your vehicle and at the same time increase comfort when driving and enhance the residual value of your vehicle. We have had over 60 Years of experience in vehicle customisations meaning we have the knowledge and experience to ensure the installation of the Leather Interior is to the highest standard as you would expect when the vehicle goes through the manufacturer production line.
---
WRAPPING
Thinking of giving your vehicle a completely new look while keeping the old one?
With over 60 years of experience in the automotive industry, we understand the importance of creating the perfect company branding for your vehicles, whether that's a fleet or just an individual vehicle. We ensure that only the highest quality vinyl is used and careful attention to detail is ensured in the application of the vinyl.
Unlike re-sprays, a vinyl wrap can be removed quickly and easily so you can revert to the original paintwork unmarked.
We offer you a selection of vinyl colours and finishes to choose from. This ranges from regular colours and satin finishes to extreme statements such as chrome and carbon fibre effect finishes.
Business or fleet vehicles often require company branding whether that's a full wrap in your companies colours or just certain sections on the vehicle. Although we can't guarantee the exact company Pantone colour, we will try and match your Pantone colours as close as possible with the vinyl available to us.
The professional application ensures the same appearance and surface structure as the original paintwork finish. The Vinyl actually acts as a protective shield to your vehicles paintwork against stone chips, abrasions and weathering. This all helps towards your vehicles resale value.
---
 PEDDERS SUSPENSION & BRAKES
There is a wide range of Pedders suspension parts available, including numerous upgraded parts to suit all manners of uses.
For those carrying heavy loads or towing on a regular basis, we are able to offer upgraded rear springs and shocks to cope better with the demands of such use. With up to 3 different rear leaf spring combinations, (dependant on model) we will have something to suit. For those operating at the limit of the vehicle's abilities, these can be supplemented with an airbag system. Whatever your usage, we will have a combination of parts to do the job.
Popular amongst our upgrades are lift kits, be it for serious off-roading or just for a more aggressive look, again, we have the parts you need. Multiple shock options allow the vehicle to be tailored to your usage.
---
TDI-TUNING
Here at White Horse Motors, we are a TDI-Tuning Authorised Dealer. TDI-Tuning provides a very simple, proven, safe and effective way of getting the extra power capability out of your vehicle without re-programming the ECU. A tuning box connects to the engine of a vehicle to improve performance and fuel economy. It's the natural successor of the remap, an easily detected ECU tuning solution. TDI-Tuning writes custom maps for every vehicle variant. These maps are then sent to the engine from a tuning box rather than writing them directly onto the engine ECU.
---
DE-CHROMING
If you're looking for a Stealth look out of your vehicle then De-Chroming is the most effective and stylish way of achieving the Stealth look. We have over 60 years of experience in vehicle customisations and have De-Chromed a huge variety of vehicles from Pick-Ups to Range Rover's. Some of our most desired customisations include full Exterior De-Chroming to Gloss Black on a wide variety of Pick-Ups, the Black Design Pack on Land Rover's and the Black Optics and Badges for Audi's.
---
ARB 4X4
White Horse Motors are an Authorised UK Dealer for ARB. ARB Products are built for Off-Roading and adding practicality and presence, ARB offers a wide range of high-quality 4×4 accessories designed tough to withstand the extremes faced by extensive expeditions.
ARB is Australia's largest manufacturer and distributor of 4×4 accessories with a strong international presence that extends through more than 100 countries around the globe.
ARB's philosophy, however, has never wavered from its original course– quality, reliability and practicality and occupies a distinct position as an accessible but premium brand with a diverse consumer following and strong global brand awareness.
The ARB range includes an unrivalled portfolio from the world-renowned Air Lockers, Old Man Emu Suspension, Vehicle Accessories and Heavy Duty Bumpers, to the expedition and touring equipment such as Fridge Freezers and Tents and Awnings.
All products undertake extensive testing and have a worldwide warranty and customer care giving an absolute piece of mind that if you invest in ARB you are guaranteed a product that delivers first time every time.
---
WARN
White Horse Motors are an Authorised UK Dealer for WARN. WARN designs, manufactures and markets a full line of off-road equipment and accessories that enhance the performance of 4WD vehicles, ATV's and utility vehicles.
Go further. Do more. Challenge yourself. Dig in. Winch out. Re-discover the fun of off-roading. All with the confidence that you can do more than ever before, because you're backed by reliable WARN® products.
Led by WARN products, the off-road world has never been more energized. Consider the ground-up, redesigned and "never say can't" attitude of the new AXON™ and VRX powersports winches—the most innovative, revolutionary winches on the market. Plus the expansive line of WARN products for the truck, commercial, utility, industrial and severe-duty markets.
You give us your trust. We deliver the performance.
Focusing on three specific markets 4×4 aftermarket accessories, Industrial/Commercial and Original Equipment, WARN® is one of the world's most recognised brands in vehicle performance enhancing equipment with customers in over 65 countries.
Warn also has a line of utility winches and hoists that are designed for professional trade workers and do-it-yourself consumers who need powerful tools to assist them in pulling, hauling, dragging or lifting. The company's Industrial Division markets electric and hydraulic winches and hoists to commercial, industrial and severe duty customers.
---
SAFARI SNORKEL
White Horse Motors are an Authorised UK Dealer for SAFARI SNORKEL. Four wheel drivers over the world have put their trust in genuine Safari Products. Safari products are a combination of durable components and thoroughly engineered systems designed to enhance the performance, durability and drivability of modern diesel 4×4 vehicles.
Pioneered in Australia in the early 1980's, Safari Snorkels were born out of a need to protect 4WD engines from the hazards of dust and water commonly encountered in touring and off road applications.
Safari Snorkel Systems are manufactured to the highest standards in durable, UV stable, cross-linked polyethylene material and deliver a continuous and cooler supply of air for maximum engine performance. Each system includes quality fixtures and fittings that deliver superior sealing, OEM levels of presentation and long-term durability.
In addition, Safari Snorkels are positively sealed in order to provide the engine with the ultimate in protection during river crossings and dusty desert driving conditions.
All Safari Charge Air Rams feature a highly effective water separator system built right into the air ram in order to remove rain water from the incoming air stream – thus ensuring safe engine operation through even the most torrential tropical storms.
An added benefit of the unique Safari Charge Air Ram is that it can be rotated to any position. This means great peace of mind for those who plan to travel in cold or high altitude conditions where heavy snow falls are anticipated. By rotating the air ram to face away from the prevailing wind/direction of motion, the air ram delivers additional protection from the choking effects of snow build-up inside the air intake.
---